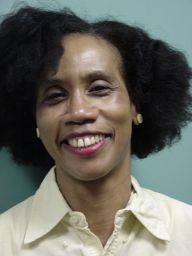 Marghretta McBean, founder and president of Fixed Earth Enterprises Inc., holds a M.S.in Management Information Systems with a specialty in Database Design and Security, which she received from City College of the City University of New York.
She received her B.A. in Classical Philology with a Mathematics minor from Washington Square College of New York University.
Ms. McBean is a member of various professional, business and civic associations. She is a former board member of American Mensa Ltd.